Weekly Update
03 September 2020
by Vincent Hambright, Interim CEO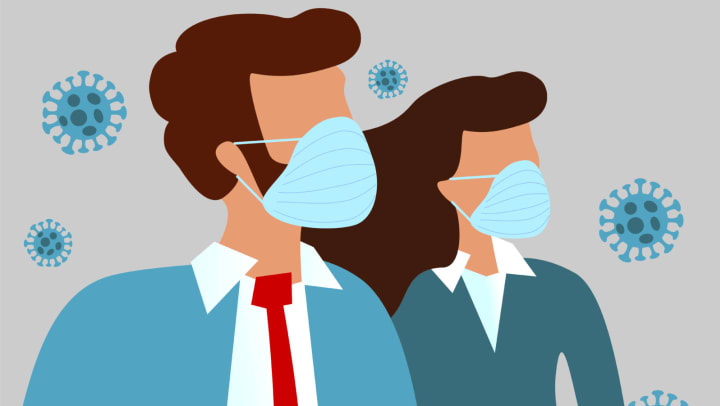 The Gardens At Park Balboa – Weekly Update
Greetings to our Families and Residents. I asked Dion Gallarza, Executive Director, for the opportunity to communicate with you through this week's update. I am the Interim Chief Executive Officer from Diversified Health Services, and I provide operational support to each of our communities. I have had the pleasure of spending considerable time at The Gardens, and have come to know many of our residents quite well.
The first, and most important thing to communicate this week, is that our community remains free from Covid-19. I credit our heroic staff, the abundance of personal protective equipment on site, and the diligence of our team in enforcing strict employee screening and visitor restrictions. I understand how difficult visitor restriction has been; my father is in a community, and I have been unable to visit him and it breaks my heart. I am, however, extremely grateful these protocols have paid off and kept our precious residents safe and well. We continue to take resident temperatures twice per day, and oxygen saturation measurements if they have been exposed or their health is under surveillance. All staff members have their temperatures taken upon entering, and we have decided to add oxygen saturation measurement as well. This is one more screening tool that will help us identify if someone has an infection, even if they are without symptoms.
Our outside visits with precautionary measures have been going very well. I encourage you to take advantage of this opportunity, as I see how much it brightens the days of our residents. If you are unable to visit in person, please schedule a FaceTime session for a virtual visit. Reminder; Grandparents Day is September 13th. On Thursday evenings we host "Summer Nights" , an outdoor event that includes music, dancing, snacks and drinks as we bid farewell to summer. We have daily activities such as exercise, floral arranging, bingo, and organized outdoor walks. We also have a "roving bar" that is taken throughout the community to offer good cheer and an exchange of smiles.
I was also excited to see the "Veterans Corner", an area in our lobby where we honor the veterans of our community. We thank each of you for your sacrifice and contributions to our great nation.
I am thrilled to introduce a new member to our team, Jonathan McFall. He has accepted the position of Community Relations Director, His first day with us will be September 12th, so please introduce yourself and give him a warm "Gardens Welcome". Linda Muggli stepped down from this role to pursue another opportunity, and we thank her for her many contributions during her years with us!
In closing, we have all been tested during these challenging times. I want to assure you that our residents are weathering this storm well, and they are a testimony to this great generation!
If you have received extraordinary care and service from our staff members, please take a moment to rave about them on Google or yelp. These reviews are extremely valuable to us, and I would appreciate your endorsement.
If there is anything we can do to assist you or enhance your quality of life, please give us the opportunity to do so.
Sincerely,
by Vincent Hambright, Interim CEO
The Gardens
at Park Balboa
7046 Kester Ave
Van Nuys, CA 91405
Office Hours
Monday - Sunday: 9:00am - 5:00pm
Tel. (818) 787-0462
Fax (818) 787-7472