Happy Earth Day
23 April 2021
by Jonathan McFall Community Relations Director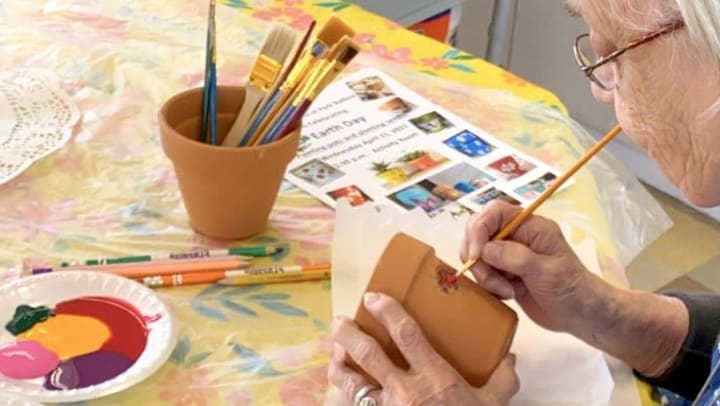 The Gardens at Park Balboa Update
Happy Earth Day to all friends and families of the Gardens at Park Balboa. The Gardens at Park Balboa is excited to announce upcoming events and activities for the months of April & May.
Earth Day April 22nd– Our residents have been decorating and designing custom flower pots and we will be planting flowers for earth day.
May 4th – Star Wars Day, residents and staff are encouraged to dress up in appropriate star war themed attire. We will be playing "Star Wars" moves and having a photo shoot. May the fourth be with you!
May 5th – Cinco De Mayo Celebration. We will be having live entertainment and themed lunch to celebrate Cinco De Mayo. Get your sombreros ready!
May 9th – Mother's Day. A day to say thank you to all of our mothers at The Gardens. We will be having a themed lunch and celebration to recognize all moms. We will be announcing shortly updated visitor policy for Mother's Day, another email will follow
In addition, we are excited to announce the re-opening of our beauty salon on May 6th. Our stylist Theresa will be coming to the Gardens on April 29th for an initial meeting with residents to answer any questions, provide insight on how we will be re-opening with enhanced safety measures and give updates on services offered. Welcome back Theresa!
As a reminder, please check out Facebook , Instagram, website blog for updates.
The Gardens
at Park Balboa
7046 Kester Ave
Van Nuys, CA 91405
Office Hours
Monday - Sunday: 9:00am - 5:00pm
Tel. (818) 787-0462
Fax (818) 787-7472