The Gardens at Park Balboa Community Update
16 April 2021
by Jonathan McFall Community Relations Director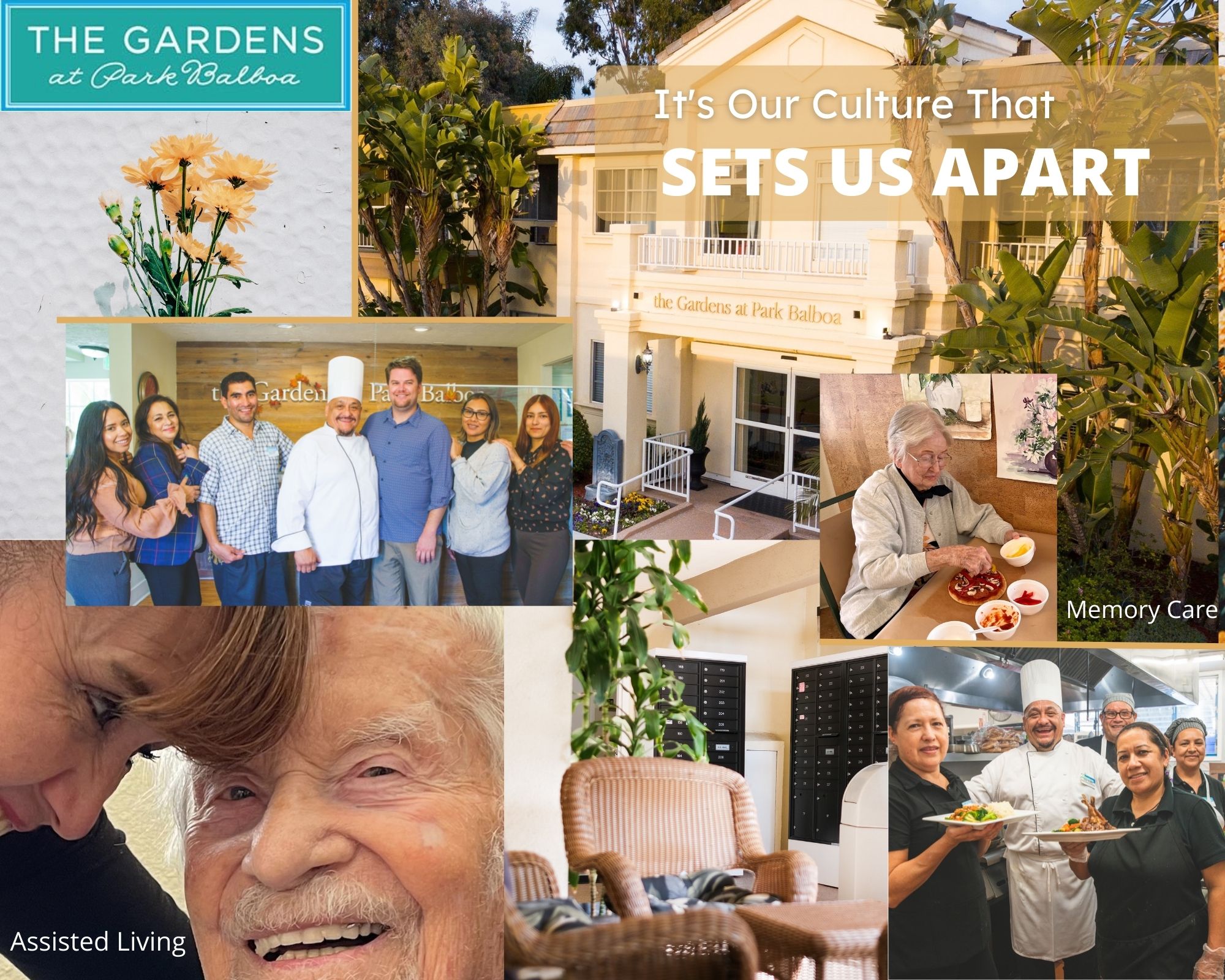 The Gardens at Park Balboa Community Update April 16th, 2021
Family and Friends of the Gardens:
As we head into the spring and return to a sense of normalcy; we are excited to announce a few important updates and re-openings of community amenities.
We are pleased to announce the hiring of our new Health Service Director, Roger Alba L.V.N. Roger will be joining The Gardens on April 19th for initial training and on-boarding. He will be a valued addition to our community and provide trusted clinical care to our residents. Welcome Roger!
In addition, we are excited to announce the re-opening of our beauty salon on May 6th. Our stylist Theresa will be coming to the Gardens on April 29th for an initial meeting with residents to answer any questions, provide insight on how we will be re-opening with enhanced safety measures and give updates on services offered. Welcome back Theresa!
As a reminder, please check out Facebook , Instagram website blog for updates. We will be providing future updates shortly for Mother's Day celebration and other future activities.
We look forward to seeing you soon. If you have any comments, questions or concerns please do not hesitate to call us at 818-787-0462
Thank you,
by Jonathan McFall
by Community Relations Director
The Gardens
at Park Balboa
7046 Kester Ave
Van Nuys, CA 91405
Office Hours
Monday - Sunday: 9:00am - 5:00pm
Tel. (818) 787-0462
Fax (818) 787-7472