Vaccine Clinic on February 13, 2021
18 January 2021
by Dion Gallarza Executive Director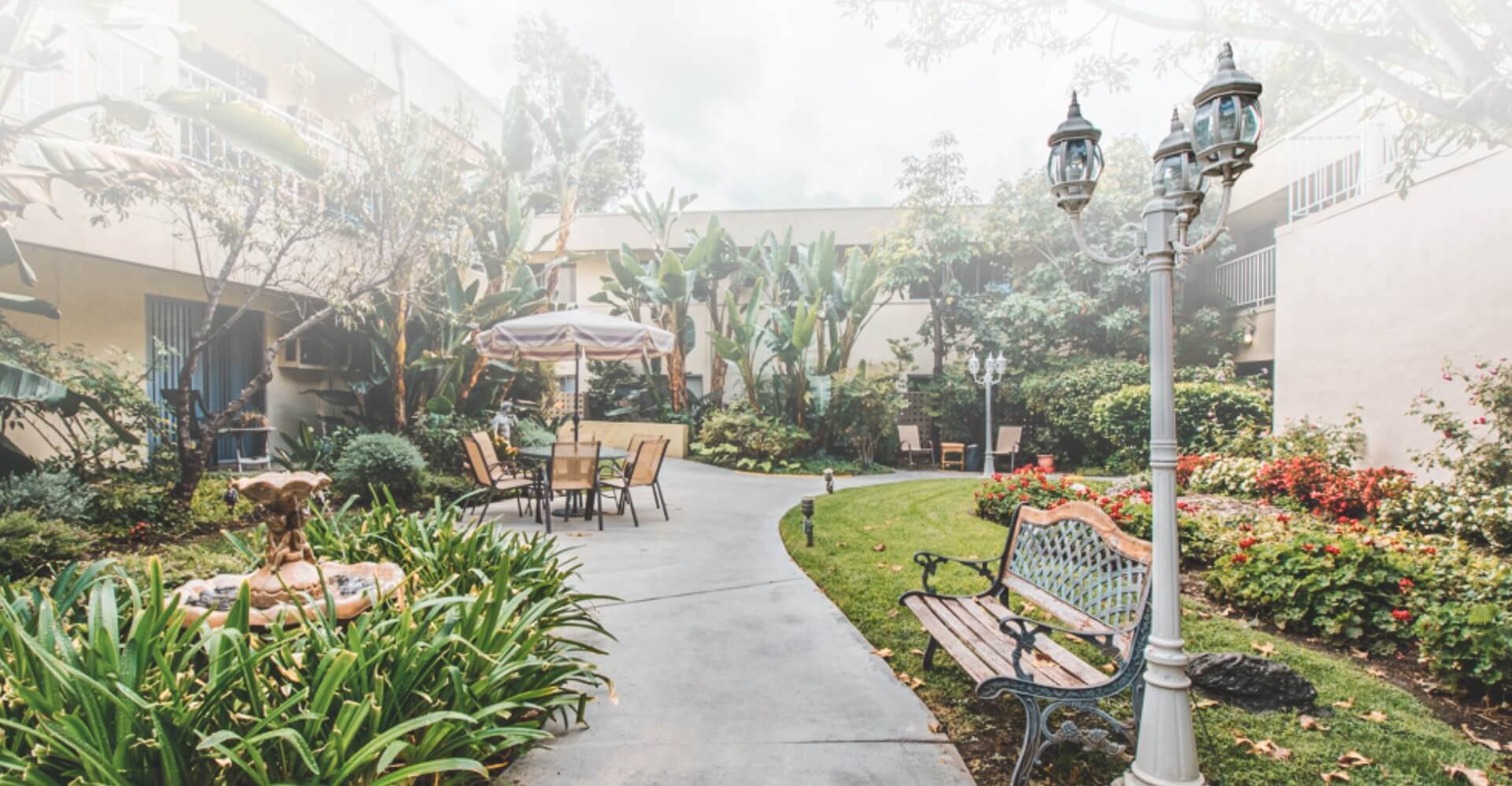 The Gardens at Park Balboa Covid-19 Update
To our dearest families and friends,
We are proud to inform you from our Covid-19 testing on 1/12/2021 all results are in and we have zero new positive cases. As we prep for the vaccine clinic on 2/13/2021 we ask if you have not already returned the consent forms needing to be filled out by Residents responsible party/power of attorney, we ask you get those back to us as soon as possible so we can get a vaccine count for CVS pharmacy. We are encouraging everyone to get vaccinated unless it is medically inappropriate.
| | | |
| --- | --- | --- |
|   1.18.2021 at 1 p.m. |  Residents |  Staff |
| New Positives/ Since Last Update 1.11.2021 at 5:00 pm |   0 |   0 |
|   Total Positives |   29 |   14 |
|   Current Positives in Isolation |   0 |   0 |
|   Deaths |   2 |   0 |
|   Resolved Positives Cases |   29 |   14 |
|  Vaccine Date |   2/13/2021 |   2/13/2021 |
I am happy to inform you that restricted visitation and Resident activities have been approved to continue services. Below you will see the guidelines and restrictions for visits.
Visitors will need to make an appointment with Lilly at 818-787-0462 Sunday-Thursday (visits will be available 7 days a week).
No one under the age of 18 will be allowed to visit.
No more than 2 adults per resident and no more than 4 total visitors on property at a time will be allowed.
Visits will be a max of 20 minutes.
Visitors will need to be screened with temperature scan, oxygen level/saturation scan and have a negative Covid-19 test within the last 7 days.
Masks are a must and at no point can come off during the visit.
Visitors will be let in through the side gate and walked outside the community to the visit area.
Visits will be done in the outdoor courtyard and socially distanced.
No outside drinks or food will be allowed in during the visit.
The visitation area will be sanitized before and after each visit.
Each visit will be supervised by staff to ensure all protocols are met.
If you have any questions, feel free to reach out to me at;
Sincerely,
by Area Executive Director, Dion Gallarza
The Gardens
at Park Balboa
7046 Kester Ave
Van Nuys, CA 91405
Office Hours
Monday - Sunday: 9:00am - 5:00pm
Tel. (818) 787-0462
Fax (818) 787-7472