Social Isolation Can Harm Mental & Physical Health in Seniors.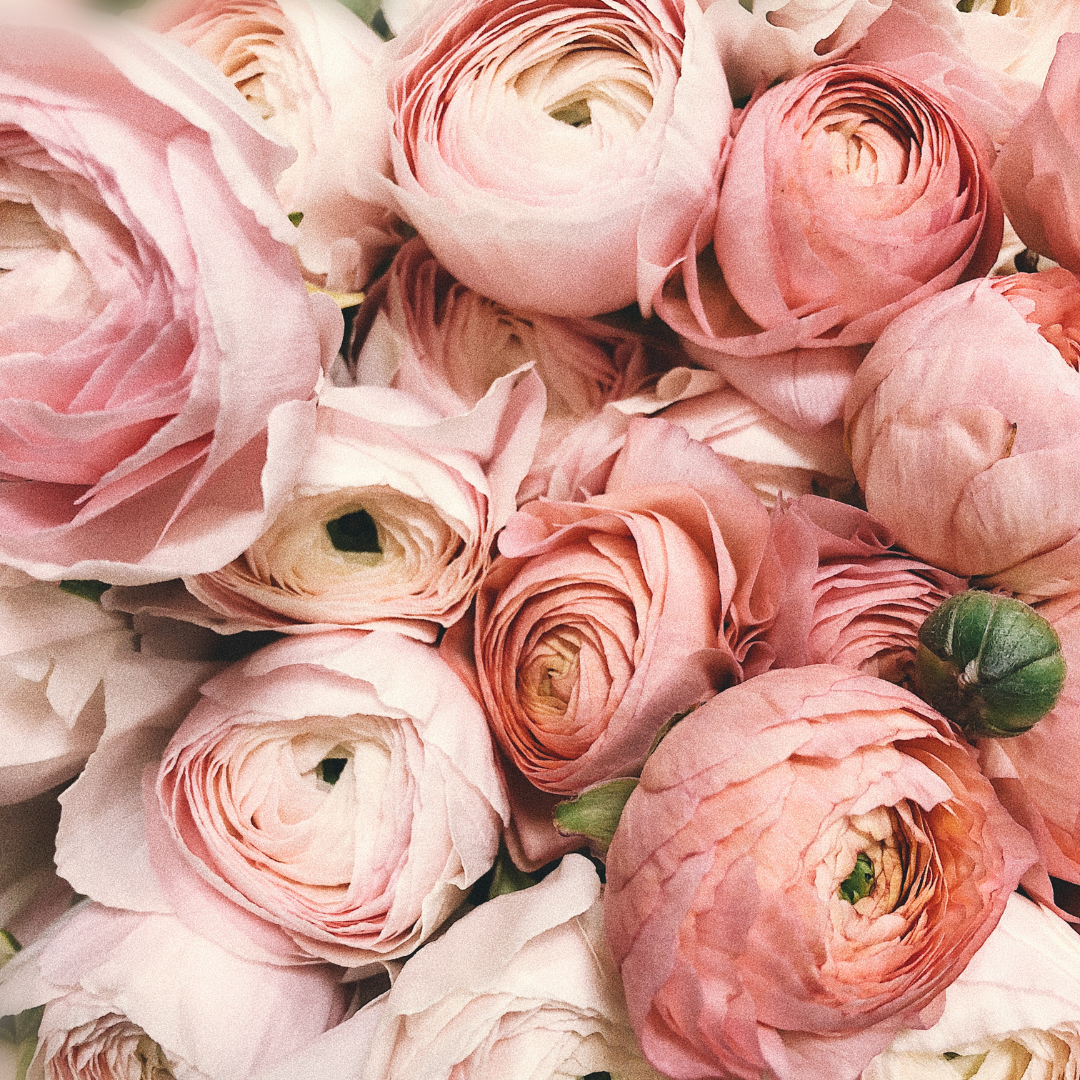 A growing body of research reveals how social isolation can harm mental and physical health in seniors. One Brigham Young University study suggests loneliness is as deadly as smoking or obesity, while researchers at the University of Chicago note blood pressure and stress levels are significantly higher in lonely people.
Cleveland Clinic Center for Geriatric Medicine Section Chief Dr. Ardeshir Hashmi explains that interaction with peers, time spent with family, and a community support system can help prevent senior isolation and lead to improved physical, emotional, and mental well-being.
Encourage visitors to stop and stay awhile.
Reach out to local friends and neighbors. Often, local contacts would be happy to stop by and visit your loved one if asked. Some congregations and schools even have outreach programs designed to help lonely seniors.
Focus on family time. If you live near your aging relative, try to make time to visit. Whether you plan an activity or just sit and chat, time with family can be invaluable. "There's great power in intergenerational connections, which is something we've observed through history, but recent scientific research has been proving it as well," Hashmi says. "Grandchildren, great grandchildren — nothing can bring more joy."
A roommate can be a great investment. Not only does shared housing reduce costs, but the daily interactions can prevent senior isolation. There are roommate-matching agencies that perform background checks — necessary for safety in shared living situations — and pair people with common interests and lifestyles. Some colleges, like NYU, even have programs in which students help out around the house in exchange for room and board.
Home care can combat loneliness in the elderly. In-home caregivers offer assistance with tasks like housekeeping, meal preparation, and transportation. But they also provide much-needed companionship for older adults.
Fuel new interests with activities for isolated seniors.
Seek volunteer opportunities. Volunteering is a way to help the community and make new friends. Teaching children to read, communal gardening, and being a docent at local art museums are all great options for aging individuals who still have mobility. Many local service and philanthropic clubs offer opportunities for seniors as well.
Pursue your loved one's interests together. Take the time to learn what makes your loved one happy, and try to join them in that pursuit. Even if you don't live nearby, you can ask about their hobbies during phone calls. "This can also be very rewarding for caregivers themselves," Hashmi explains. "They often look back at this time and say, 'That is the best time we were able to spend, because we could see the joy it brought to our loved one.'"
Join an exercise class. Exercising in a group setting is a fun way to maintain physical fitness and prevent senior isolation. "People can do those exercises at home, but if you are in an exercise class and doing tai chi, you're being held accountable as a group — and it can be more fun," Hashmi says. "There are a lot of neurotransmitters and endorphins being released during that activity that offer positive feedback. So the brain tells you to do more of it because you got such a good feeling from it."
Sign up for senior center programs. Senior centers have a wide variety of courses tailored toward the elderly, from singing to watercolor painting. Also, most senior living communities will bring in experts and volunteers to lead unique activities, like chair yoga and sculpting.
Advocate for relationships with peers as well as younger people.
Encourage relationships with other older adults. Often, seniors are going through things that younger people — even family caregivers — can't fully understand. Having a support network of peers can combat loneliness in the elderly by offering a safe space to talk about the concerns that come with age. Hashmi notes that older people may be comfortable discussing death and loneliness in a way that younger people aren't accustomed to, so being able to speak openly can help prevent anxiety and loneliness.
Support intergenerational relationships. Spending time with younger people can add vitality to a daily routine. However, it can be difficult to make connections. "In a room full of different ages, people will often gravitate toward younger people and pay attention to them," Hashmi says. "They may make a lot of assumptions about topics of interest, or about memory impairment, not ever speaking a word to that senior."
Hashmi suggests promoting advocacy: Encourage elderly loved ones to start conversations, and remind them they have a lot to share. "Even though the people are younger, they're living through milestones a senior has already been through. They have the time to learn from them," he says.
Determine the "right" amount of socializing for your loved one.
Some alone time is a good thing. Has your loved one always enjoyed solitary activities, like reading or quiet crafting? If so, take the time to understand their interests and help them engage in activities they feel comfortable with. They may not want a more active social calendar than they preferred in their younger years — be careful to listen to their needs, and not to impose your own standards of what counts as enough socializing.
Energy levels change as people age. Your relative's social needs may have changed. Even if they once were the life of the party, they may be more comfortable in a laid-back setting now. "Reduced metabolism, lower appetite, and drug side effects can take their toll," Hashmi says.
Tap into technological resources to prevent senior isolation.
Use tech to keep in touch. "Seniors have dealt with a lot of changes in their life," Hashmi says. "So while technology might be a challenge, it's not an insurmountable challenge. A lot of seniors use things like FaceTime, or even devices like Alexa, to help them stay connected." Cell phones to talk with friends, tablets to video-chat grandkids, and virtual home assistants all can facilitate connection and prevent loneliness in elderly adults.
Check out online community services. Sites like Virtual Senior Center and 65+ chat rooms can be excellent places for seniors to meet new friends, air frustrations, and learn new technology without having to leave the house. Ensure your loved one is aware of possible internet scams before signing up for chat sites.
The internet is full of resources. From videos of towns they have always wanted to visit to seminar-style classes, your loved one can find stimulating, engaging content online. "Massive Open Online Courses," or MOOCs, offer classes by top-notch instructors on a vast array of topics, perfect for seniors who want to keep learning but are unable to attend in-person classes. Practical options, like will-writing and financial management, are offered alongside everything from introductory Mandarin to web developing.
Consider and remedy underlying contributors to loneliness.
Health factors contribute to senior isolation. Sometimes, health-related changes can make it difficult for older adults to connect. Physical changes that can lead to loneliness include:
Hearing loss. Hashmi cites untreated hearing loss as an impediment to group socialization. "It will be hard to join in a conversation and contribute if you can't follow what's going on and people around you aren't making allowances for that."
Impaired mobility. Many activities require access to transportation or take place in inaccessible locations. Try to schedule reliable transportation for your loved one, and check with businesses you plan to visit in advance to ensure they're ADA accessible.
Memory loss. Seniors experiencing cognitive decline or memory loss — even in the early stages — may find it difficult to maintain social bonds or participate in activities they used to enjoy. Explore activities for seniors with dementia to find fulfilling and engaging pastimes for your loved one.
Ageism leads to isolation. Ageism isn't always intentional prejudice. Inadvertent ageism — practices or rules carried out without the awareness that they're biased against seniors — is a major culprit for blocking older people from activities and opportunities, according to the International Longevity Center.
"The opportunities for social connectivity could be very minimal for an older person, because so much of society is geared toward younger people," Hashmi says. He cites exercise classes geared toward younger audiences as an example.
Social networks shrink. As people age, their social circles often shrink. Hashmi notes that a senior's family moving away for jobs and education — along with friends moving to live with family, transitioning to senior living, or passing away — can lead to increased isolation.
Spend time with pets to prevent senior isolation.
Pet therapy is medicinal. Just a short time bonding with an animal sets off a chemical chain reaction in the brain, lowering levels of the fight-or-flight hormone cortisol and increasing production of the feel-good hormone serotonin, according to the National Institutes of Health. The result is that heart rate, blood pressure, and stress levels immediately drop. Over the long term, pet and human interactions can lower cholesterol levels, fight depression, and may even help protect against heart disease and stroke.
It's important that your loved one is able to properly care for their pet. Calm cats can be ideal for less-mobile individuals, while dogs are great companions for those who still want to spend time walking outside or have a fenced-in yard.
Many shelters have volunteer opportunities. Shelters may have programs for animal lovers who can't care full time for a pet, and some home-care companies will bring well-behaved therapy dogs to appointments.
Explore counseling to help fight depression associated with isolation.
Understand how social connection combats depression. "In addition to improvement in memory and physical robustness, depression rates are much lower in people with a strong social support network," Hashmi says. If your loved one is experiencing depression as a side effect of isolation and loneliness, consider exploring support groups or speaking with experts at local senior care agencies.
Request a referral to a professional who specializes in geriatric psychology. Talking with a therapist can prevent isolation and connect seniors with a network of professionals who can help alleviate its effects. Up to 13% of older adults experience some sort of depression, according to the Centers for Disease Control and Prevention. Discuss signs of senior depression at your loved one's next visit to the doctor. Therapy may delay the progress of dementia, alleviate health concerns, and improve overall well-being. If you're concerned your loved one's loneliness has turned into depression, talk with them about the benefits of therapy.
Consider a senior living community to prevent senior isolation.
Socialization in senior living benefits health and well-being. It's harder to be lonely when you're surrounded by neighbors, friends, and caretakers, whether that's in a senior living community or a neighborhood with a high population of older adults.
Many senior living communities were forced to cut back on activities during the height of the coronavirus pandemic to help keep older adults safe. Now that vaccines are widely available, most communities are finding a "new normal" that involves plenty of social interaction.
In fact, most independent living and assisted living communities are back to boasting amenities like restaurant-style dining, weekly happy hours, and safe spaces for interaction. To prevent loneliness in elderly adults, many communities also offer transportation to local stores and theaters, if open, and provide outdoor activities like gardening as well as resident events .
Connect Now
Look for programs aimed at preventing loneliness in seniors. Memory care facilities have games and multisensory experiences tailored to residents with dementia. Speak to a prospective community's activity director and review memory care activity schedules to ensure the community is a good fit for your loved one's interests.
If you think senior living could help combat loneliness in your elderly loved one, reach out to our Senior Living Expert at no cost to you. He can help guide you and your family through the process of finding the best apartment.
by Place for mom
The Gardens
at Park Balboa
7046 Kester Ave
Van Nuys, CA 91405
Office Hours
Monday - Sunday: 9:00am - 5:00pm
Tel. (818) 787-0462
Fax (818) 787-7472