2022 Best of Senior Living Community and Provider Engagement Award
25 February 2022
by The Gardens at Park Balboa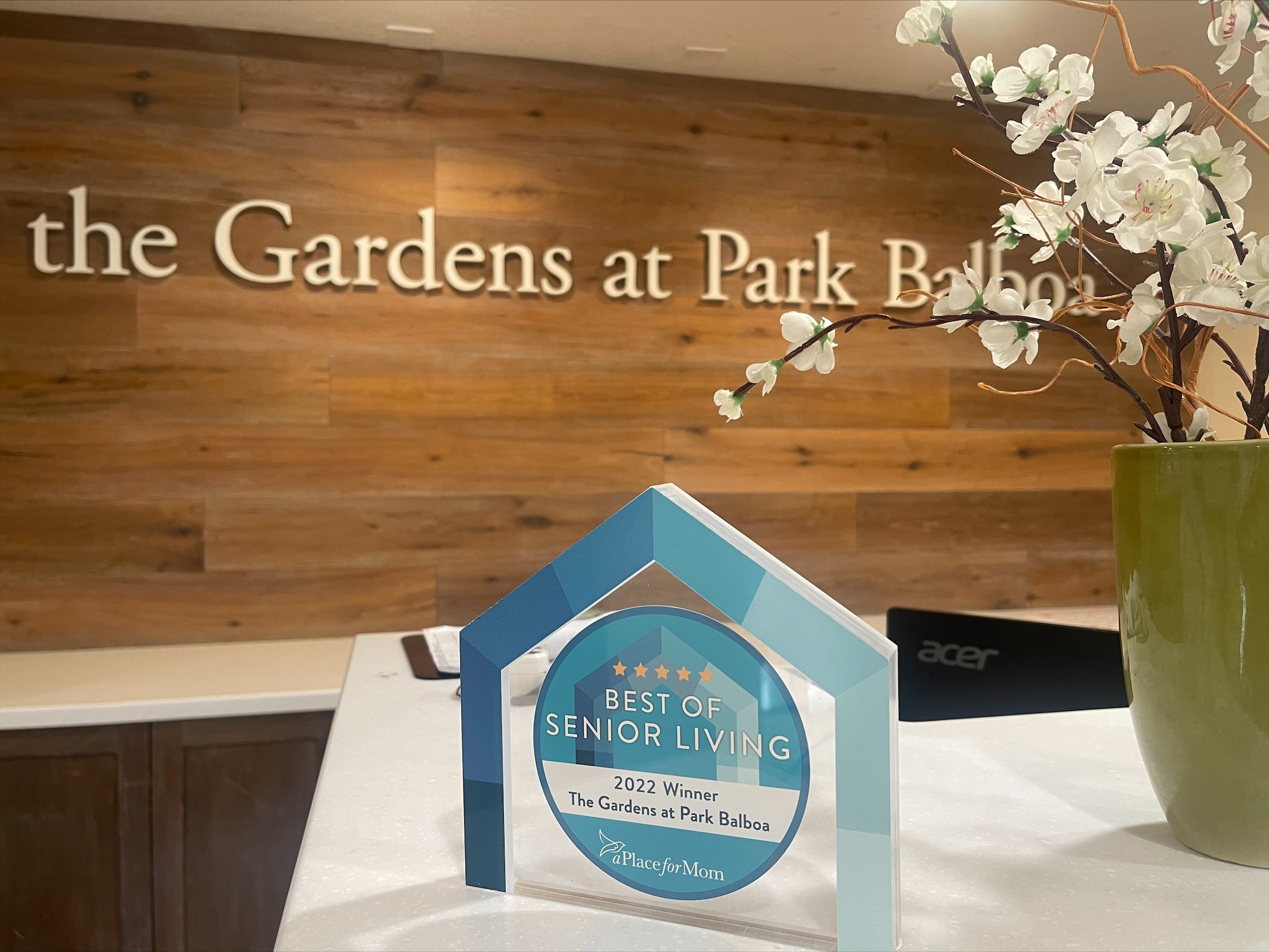 Dear Gardens residents, families, & friends,
We're very excited to announce that we are updating the Gardens website to enhance the user experience.
The website will be down on February 11th-13th as we make these updates. Thank you for your patience and understanding.
We're also excited to share that the new website will include an online payment portal, that will allow you to make one time or recurring payments with a credit or debit card or checking account. This will add the level of convenience that many of you have been asking for. When you speak, we listen!
Please see link for more information:
https://dpm.bankofthewest.com/ebpp/parkbalboa
Once the website goes live, we hope you will visit to see our new look!
Lastly, we are excited to share that The Gardens at Park Balboa, has won a 2022 Best of Senior Living Community and Provider Engagement Award.
A Place for Mom's 2022 Best of Senior Living Awards recognizes the top 2-3% of nearly 45,000 senior care providers across the country for providing exemplary care and support to aging loved ones. Our Best of Senior Living Community and Provider Engagement Awards recognize those communities who go the extra mile to engage with residents and families.
Thank you,
by The Gardens at Park Balboa
The Gardens
at Park Balboa
7046 Kester Ave
Van Nuys, CA 91405
Office Hours
Monday - Sunday: 9:00am - 5:00pm
Tel. (818) 787-0462
Fax (818) 787-7472