Father's Day At The Gardens
19 June 2020
by Linda Muggli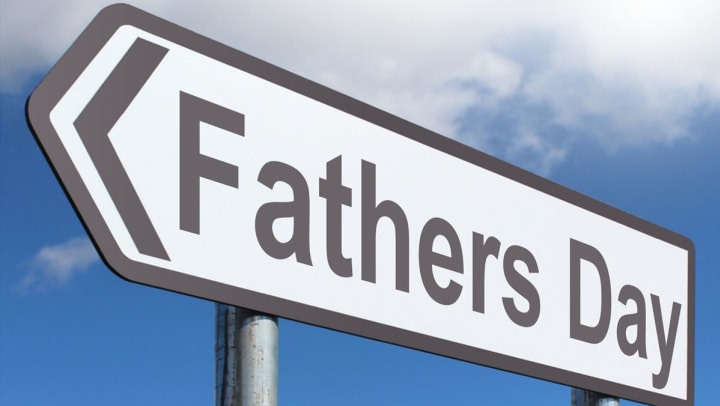 Father's Day At The Gardens
Dear Gardens Friends and Families,
I hope everyone is well and I am excited to announce another week free of Covid-19, due to our hard work and the sacrifice of residents and families. Our teams are working hard to keep our safety record at a high level. We continue to follow strict sanitation protocols throughout the community.
We would like to let families know that we are scheduling appointments for "visits" at the front door for Father's Day this Sunday. Due to the increased Covid-19 numbers in Los Angeles we are maintaining a safe space for all. Our Activities Director, Lilly will help you make the appointments and we will have your loved one meet you at the front door. We will need to keep the glass doors closed but you may use cellphones for communicating. Please remember that Zoom, Facetime and Skype calls can still be scheduled.
We know that some of our families are facing another difficult holiday without the company of their beloved fathers. I lost my father 17 years ago and not a single holiday passes that I don't think about him, so this Sunday will be another difficult day for me. My father had dementia and was in a skilled nursing home at the end of his life. I was lucky enough to visit him back in New Jersey and spend the day together with him, listening to Frank Sinatra, Dean Martin and all the old Italian crooners. I made up creative games for my visits and always brought amazing Italian food and wine to his room.
We recognize the State of California is slowly beginning to open restaurants, hair salons and retail shops. But, in addition to the State, we are governed by the Department of Social Services and the Department of Public Health and must adhere to their protocols. Due to the fragility of our seniors it is imperative to stay the course for safety reasons. Our staff will do everything to enhance the day for our dads with grilled burgers, BBQ wings, near-beer (depending on physician's orders) and surprise gifts made by Lilly and her team of 3.
Let's remember and rejoice in the Summer Solstice on Saturday, June 20th at 2:43 p.m., when the sun will reach its highest position in the sky in the northern hemisphere and officially kicks off summer! Summer Solstice has been celebrated for thousands of years and for some has a spiritual meaning. Stonehenge was built in tribute to this celestial event over 5,000 years ago. Many cultures around the world hold festivals and summer rituals to mark this day. I am sure this year will feel different, but we can all stop and look up in the summer sky and give thanks to our sun at this coming Saturday afternoon.
Sincerely,
by Linda Muggli
The Gardens
at Park Balboa
7046 Kester Ave
Van Nuys, CA 91405
Office Hours
Monday - Sunday: 9:00am - 5:00pm
Tel. (818) 787-0462
Fax (818) 787-7472