THANKSGIVING GREETINGS AND IMPORTANT MISCELLANEOUS
23 November 2021
by Jonathan McFall Community Relations Director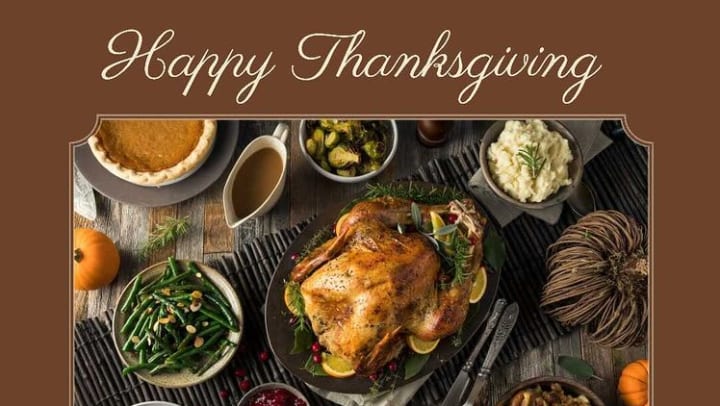 THANKSGIVING GREETINGS AND IMPORTANT MISCELLANEOUS
Dear Gardens Residents, Family, & Friends,
With the Thanksgiving holiday upon us, The Gardens at Park Balboa, would like to wish your family a Happy Thanksgiving and share important guidelines and recommendations while visiting The Gardens at Park Balboa. On Thanksgiving holiday will be having a special Turkey lunch for our residents. No outside visitors are allowed in the dining area to eat; however, a to-go option will be available for those who wish to visit and eat in the apartment with their loved one. Please be sure to RSVP by November 24th. As a reminder, if you are taking your loved one out of the community over the Holidays, please be sure to check in and out at the front desk and request any medications needed prior to arriving (please request 24 hours in advance to avoid a delay). Generally speaking, over the Holidays, I want to share some insights designed to keep your loved ones safe. If they will be visiting your homes, please try to practice social distancing to the extent possible. Please wear masks to minimize the likelihood that a resident will "Trojan Horse" the virus back into the community. Please keep hand sanitizer for all guests readily available. And, finally, please be mindful of trip and fall hazards. Area rugs, runners, stairs, cords, pets and other environmental factors can contribute to a potentially devastating fall.
Lastly, On November 30th the Gardens at Park Balboa will be having our Alzheimer's awareness walk from 2:30pm-3:30pm. The walk will be outdoors; family and friends are welcome to attend and join us to Walk to End Alzheimer's, please remember to wear your purple!
Thank you!
Jonathan McFall
by Jonathan McFall
by Community Relations Director
The Gardens
at Park Balboa
7046 Kester Ave
Van Nuys, CA 91405
Office Hours
Monday - Sunday: 9:00am - 5:00pm
Tel. (818) 787-0462
Fax (818) 787-7472