It Starts With the Right People
At the Gardens at Park Balboa, we have sought and hired only the caregivers who are able and eager to make a long-term commitment to our community. Empathy, energy, and a commitment to the highest quality of care and reliability are must-haves for each member of our team. Also, our Health Services Director is a licensed nurse and is on call 24 hours a day, 7 days a week.  We start by bringing in the right people with the right skills and mentality for each job. Then, we provide ongoing training and support to ensure that each team member has the knowledge, resources and support to thrive in their position. Because when our team shines, our resident's glow. And, when our residents glow, our families are bathed in the light that comes with peace of mind.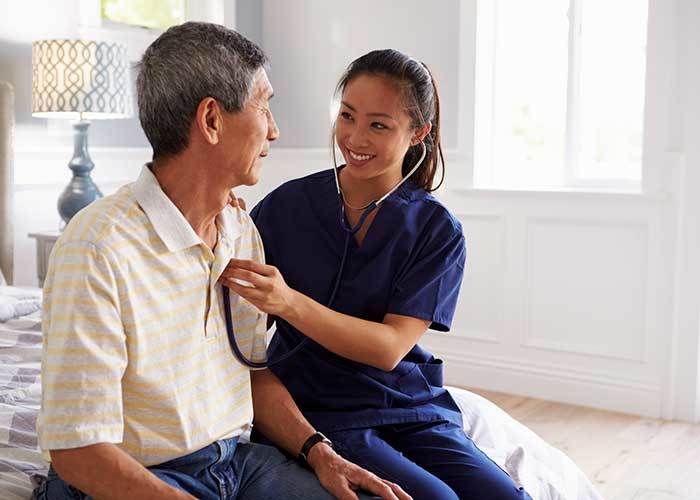 Engaging in Communication
We invest time and resources into every member of our staff to develop and improve the communication skills necessary to a healthy community. Engaged listening is essential to understanding residents' needs and noticing subtle changes which can reveal issues. Effectively communicating changes to both residents, family, and other team members are crucial to sustaining person-centered care and open dialogue.
Schedule a tour or stop by for a visit. We will be happy to introduce you to our friendly team and welcoming residents.
JOIN OUR TEAM!
At the Gardens at Park Balboa our employees meaningfully impact the lives of our residents. The Gardens is committed to fostering a lively and rewarding work environment based on respect, professionalism, fun, and a shared passion for making a real difference. While aspects such as educational background, practical skills, and prior work experience are important; we place a greater emphasis on strength of character, work ethic, an amazing attitude and a true passion for helping others. If you're ready to begin a deeply rewarding and fulfilling career where your efforts will be truly appreciated, we're excited to hear from you!
To apply, please follow the instructions below:
Provide a cover letter
Subject line: input the desired available position
Attach your resume (PDF or WORD)