Visitor Policy Update
26 April 2021
by Jonathan McFall Community Relations Director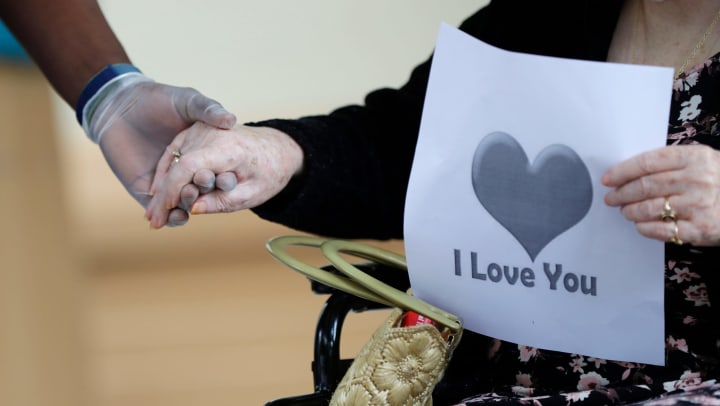 Visitor Policy Update April 24, 2021
Hello Family and Friends of the Gardens at Park Balboa,
We are thrilled to announce a slight easing of our visitor policy effective May 1st 2021. Below, you will find updated guidance and policies regarding family and friend visitation.
Guidelines for The Gardens at Park Balboa visitors are as follows:
Community visits will be expanded on May 1st and are available seven days a week.
Room visits are limited to family members and friends who are fully vaccinated. You MUST show your CDC vaccine card.
Room visits will be expanded to no more than one hour and one family member or friend at a time.
Visits can be scheduled through the front desk or activities director for the designated times, which are 9:00 am to 5:00 pm. Two separate families/friends per hour are allowed, with the last visit at 5:00 pm (maximum of 16 visitors per day).
Visitors who are fully vaccinated are allowed to be in their loved one's apartment or in the courtyard areas. Fully vaccinated visitors of fully vaccinated residents may have close contact, while both the visitor and the resident wear a mask and perform hand hygiene before and after contact.
Until further notice, only residents can dine in the dining room.
Visitors can bring food and drinks for their loved one and dine in the resident's apartment.
For non-vaccinated family members and friends, courtyard and window visits can be scheduled, subject to previous guidelines. Times slots may be limited, depending on resident doctor's appointments. Courtyard visits can be scheduled with activities director Dolores or the front desk, as before.
For both assisted living and Safe Haven, family members (or friends) are allowed to take their loved ones off the property for any reason, with no quarantine upon the resident's return as long as the resident is fully vaccinated. For the safety of our residents and staff, we are making a strong request that you continue to follow all the protocols we've become accustomed to when out in public; avoid large gatherings, wear masks and maintain social distancing.
We thank you for your continued patience, understanding and cooperation as we ease back into a new and better version of normal. We hope that someday in the future, we will return to pre-COVID levels of operation. Let's all keep our fingers crossed that that joyous day will come!
by Jonathan McFall Community Relations Director
by Jonathan McFall
by Community Relations Director
The Gardens
at Park Balboa
7046 Kester Ave
Van Nuys, CA 91405
Office Hours
Monday - Sunday: 9:00am - 5:00pm
Tel. (818) 787-0462
Fax (818) 787-7472